July 01 WED 8:30pm:
GLOBAL LENS
In collaboration with The Global Film Initiative
The GLOBAL LENS film series was launched in 2003 to support the distribution of unique and critically acclaimed cinematic works from around the world. Each film is selected (with the consultation of the Initiative's Film Board of Directors such as Pedro Almodovar-Spain, Christopher Doyle-China, Mira Nair-India, Carlos Reygades-Mexico, Béla Tarr-Hungary, Lars von Trier-Denmark, and Apichatpong Weerasethakul-Thailand) for its authentic voice, strong cinematics and unique perspective.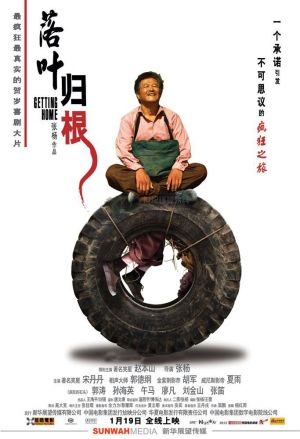 Miami Theatrical Premiere!
Getting Home (Luo ye gui gen)
(Directed by Zhang Yang/China/2008)
In this soulful and humane comedy, Zhao, a middle–aged construction worker, struggles to fulfill a dying co–worker's last wish to be buried in China's Three Gorges region. Setting out with his colleague's body in tow, Zhao travels hundreds of miles across extraordinary countryside, encountering a number of colorful adventures and characters —and even discovering love in some unlikely quarters. Director Zhang Yang's humorous and moving tale of friendship offers a powerful, and sometimes slapstick, commentary on the value of community and human connectivity in modern China.
In Mandarin with English subtitles.
WINNER: Berlin Film Festival Ecumenical Jury Prize
"Simply put, Getting Home is one of the best Chinese films of the year."
–Beyond Hollywood
For tickets click HERE
Thank you for using Soul Of Miami!