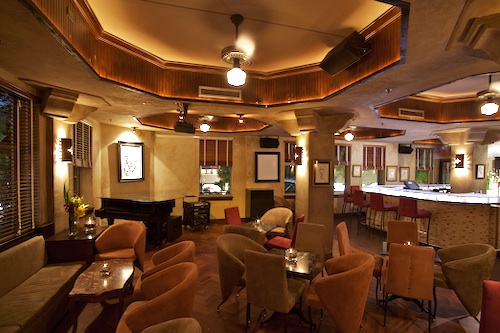 July music schedule at the Van Dyke Cafe.
Showcasing the best in Jazz, Rock, Latin, Brazilian, Funk, Blues, and Songwriters, the VAN DYKE continues its musical legacy live and on the nightly webcam broadcasts (http://www.thevandykecafe.com).
We are committed to providing the highest quality of music 7 nights a week in a fun concert style venue.
We also feature the monthly TWILIGHT SERIES which is a monthly outdoor VAN DYKE lincoln road music festival from 5-9pm. And on July 12, we present "VINTAGE SOUL" -a live multi genre soul showcase and open mike night featuring the best in R&B, Funk, Jazz and Neo Soul.
Wednesday ~ 1 ~ Maryel Epps
Thursday ~ 2 ~ Fat king Bulla
Friday ~ 3 ~ Ike & Val Woods Revue
Saturday ~ 4 ~ Ketchy Shuby
Sunday ~ 5 ~ Debbie Orta
Monday ~ 6 ~ Karina Igelias
Tuesday ~ 7 ~ Mike Gerber
Wednesday ~ 8 ~ Jackson Bunn
Thursday ~ 9 ~ Dmitriy Klevenskiy
Friday ~ 10 ~ Crazy Fingers
Saturday ~ 11 ~ Tony Succar
Sunday ~ 12 ~ Vintage Soul
Monday ~ 13 ~ The P-Lo Project
Tuesday ~ 14 ~ Rodolfo Zuniga
Wednesday ~ 15 ~ Robert Navarro
Thursday ~ 16 ~ Silvano Monasterios
Friday ~ 17 ~ Rose Max
Saturday ~ 18 ~ Kawan de Bose
Sunday ~ 19 ~ Oriente
Monday ~ 20 ~ Blues Dragon
Tuesday ~ 21 ~ Songwriter Night
Wednesday ~ 22 ~ Pepe Alva
Thursday ~ 23 ~ Felipe Lamglia
Friday ~ 24 ~ Lanzallamas
Saturday ~ 25 ~ Conjunto Progresso
Sunday ~ 26 ~ Johnny Rodgers
Monday ~ 27 ~ Rick Krive
Tuesday ~ 28 ~ Jimmy Ruccolo
Wednesday ~ 29 ~ Iko Iko
Thursday ~ 30 ~ Rachel Brown
Friday ~ 31 ~ New World Beat
Friday ~ 31 ~ Ivan Zervigon ~ TWILIGHT SERIES