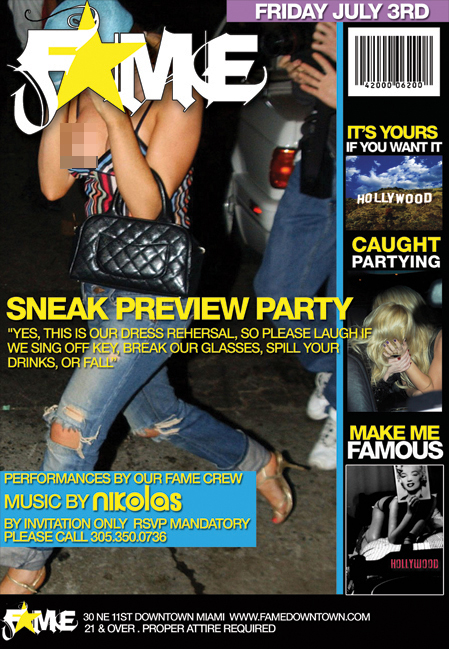 Kick off the Independence Day Weekend by getting an early start on your fifteen minutes of FAME. This Friday, July 3rd, the newest venue to hit Downtown Miami opens it's doors to a select few.
Throughout the evening, guests will truly enjoy an opportunity to be part of the show. Not content for a one-way nightclub experience, FAME delivers on it's name and gives the customer a once-in-a-lifetime shot at the big time.
With live performances, surprise guests, and musical orchestration by DJ/Producer Nikolas all night long, FAME will kick off the holiday weekend right. The madness starts at 10 PM…
RSVP is mandatory at rsvp@famedowntown.com or by going to the official FAME website.