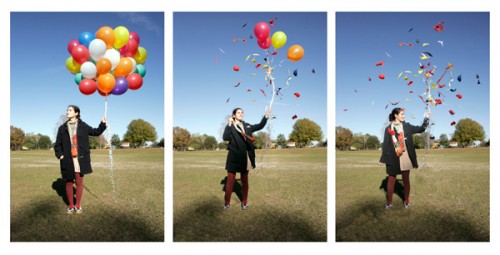 Fourth All-Media Juried Biennial
Closing reception and film screening – Closing Time by Tony Kapel and live musical performance by Oly
Friday, June 5, 6-9 pm, free for members, $10 non-members.
The Art and Culture Center of Hollywood is pleased to present a screening of the newly released film Closing Time by Miami-based Tony Kapel. Film will be continuously screened starting at 6 pm until 9 pm in the upstairs gallery. Running time 83 minutes. Live musical performance by Oly at 8 pm in main gallery.
This event will celebrate the closing of the Fourth All-Media Juried Biennial, which attracted a record of 314 Florida-based artists who submitted nearly 900 works of art.
Click here for more information.
Image above: Sarah Rupert, The Balloon Pop, 2007, triptych, 18 x 12 in. each., Courtesy the artist
The 08/09 visual arts season is supported by Francie Bishop Good and David Horvitz; and the John C. Graves Charitable Fund.
Art and Culture Center of Hollywood
1650 Harrison St.
Hollywood, FL 33020
954. 921. 3274
ArtAndCultureCenter.org