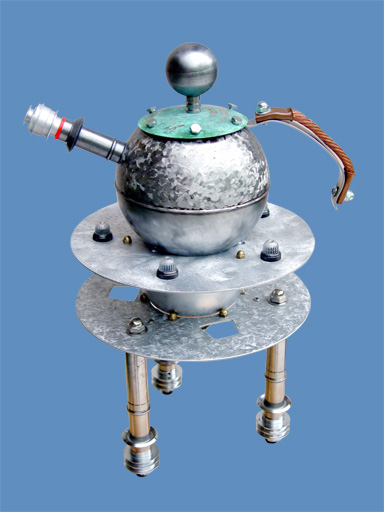 Hans-Jürgen R. Klemm
I N V I T A T I O N Happy Mothersday !
ART & DESIGN NIGHT – Saturday, May 9th. 2009, 7-10pm
Bring your Mom for a lovely night walk to experience the Design District at it's best: night, light, music, nice stores, see what's new in style and get ideas for your home. As a preview, check out and enjoy our brand new website: www.CityLoftArt.com
Discover "The Jules Verne II", part of the "Tea-Pot Collectors Collection", one-of-a-kind Artpieces mixed metals (aviation,rocket parts) each UNIQUE ITEM numbered and signed by our artist Ismael Gonzalez.
Appreciate our exhibition: "ACRYLART", a world of transparent furniture pieces and sculptures.
Come and see yourself how we translate and show LIGHT meets COLOR, subtly transported by our media: Resin, Enamel, Laquer, Glass, Acrylic, Polycarbonate and even Water(-Jets).
And enjoy some beautiful live piano music entertainment with our pianist Domingo Aragu.
– Be very welcome ! –
www.CityLoftArt.com / www.euartgallerymiami.com