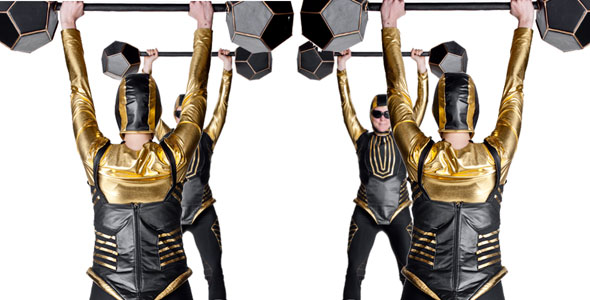 David Castillo Gallery: Gallery Projects
Alder Guerrier, Aramis Gutierrez, Quisqueya Henriquez, Susan Lee-Chun, Pepe Mar, Glexis Novoa, Javier Piñón, Leyden Rodriguez-Casanova, Frances Trombly, Wendy Wischer
David Castillo Gallery
2234 NW 2nd Avenue, Miami
May 9- July 31, 2009
Reception May 9, 7-10 pm
David Castillo Gallery is proud to present Gallery Projects, a group show of new work by gallery artists Adler Guerrier, Aramis Gutierrez, Quisqueya Henriquez, Susan Lee-Chun, Pepe Mar, Glexis Novoa, Javier Piñón, Leyden Rodriguez- Casanova, Frances Trombly, and Wendy Wischer.
Glexis Novoa continues to develop a meticulous architecture in the realm of socio-political inquiry with a site-specific drawing for Gallery Projects. Novoa establishes a conduit to Pepe Mar's site- specific installation of twisted multicolor fantasy, as Orwellian in its penchant for escapism as the brutality of Novoa's lilliputian detail.
Dwelling in Novoa's cityscape and illuminated by Mar's Technicolor is the loss of innocence apparent, too, in the slippery circumstance of Aramis Gutierrez's new oil on canvas. In At the Water Park, a pregnant couple fumbles to recapture the woman's missing swimsuit top. The moment is one of greater disconnect similar to the everyday instances of racial and ethnic discrepancy elevated by Adler Guerrier as a black flâneur in his new work on paper.
Startling juxtapositions also exist as the pedestal of 1950's beauty is shifted in a sinister collaboration between beauty and monstrosity in Javier Piñón's Medusa collages, while Quisqueya Henriquez's collages play with the perceived heightened masculinity of Latin cultures by manipulating symbolic male images.
The simplicity of everyday objects is reassessed through subtle alterations in Leyden Rodriguez- Casanova's mirrored frame. Frances Trombly examines quality and function through painstaking precision to create the optical illusion of a seemingly typical rope, while Wendy Wischer constructs nature through the delicate skill of utilizing manufactured materials to create a moment of organic serenity. Susan Lee-Chun's Susersize continues the artist's theme of redefinition in creating a sculpture referencing exercise equipment and warping standard attention to structure.
David Castillo Gallery is proud to announce its participation at VOLTA5 Art Fair in Basel, Switzerland, June 2009. It also recognizes Leyden Rodriguez- Casanova, a Cintas Fellowship Finalist; as well as Susan Lee-Chun's acceptance to the artist residency Three Walls in Chicago. In the Fall 2009, work by Aramis Gutierrez, Pepe Mar, and Glexis Novoa will be included in TIME + TEMP: Surveying the shifting climate of current painting in South Florida at the Art and Culture Center of Hollywood, FL. Work by Quisqueya Henriquez, Pepe Mar, and Javier Piñón will appear in a book of 21st century collage published in London; and Adler Guerrier's monograph will be released by Miami's [NAME] publications. Gallery artists' work in current exhibitions include Quisqueya Henriquez, Susan Lee-Chun, and Frances Trombly in With You I Want to Live: The Collection of Francie Bishop Good & David Horvitz at the Museum of Art Fort Lauderdale, FL and Wendy Wischer in Bit, Byte, Dot, Spot: Post-digital Art at the Tampa Museum of Art, FL.
About David Castillo
David Castillo holds degrees in History and Art History from Yale University and the Angelicum in Rome. Since 2000, he has dealt in important Latin American, European, and American secondary market works. David Castillo Gallery opened in 2005 after transforming a dilapidated warehouse in Miami, Florida, USA into a 5,000 square foot gallery, project room and annex.