Saturday 09 May 11:00 am
VIEWERS' CHOICE
The only film series where the audience programs the films! View classic films, recommended by audience members – you might discover a new favorite!
Bright Eyes
Directed by David Butler
USA/1934/83 minutes/B&W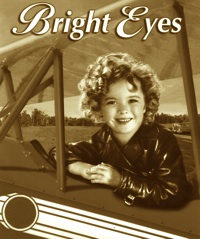 This film is one of the reasons that Shirley Temple is still emblazoned in the minds of Americans today, as Bright Eyes is the film that first brought the song On the Good Ship Lollipop to Depression-era audiences across the country. (Although the song has nothing to do with a ship!) The film features a stand-out performance by Temple, in addition to superb character actors and a broad range of emotions. Shirley Temple's work in this film earned her a special pint-sized Oscar®, and lasting fame as America's sweetheart. Free admission.
Location: Miami Beach Regional Library, 227 22nd Street, Miami Beach
Information: 305-535-4219 or www.mdpl.org