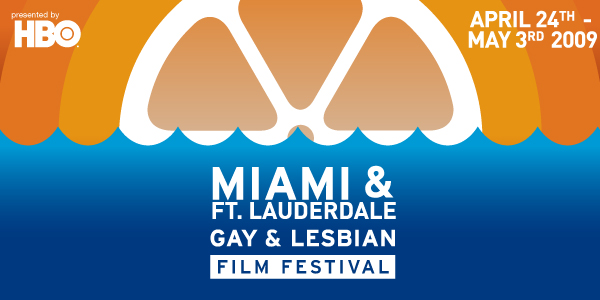 Opening Night Gala Film
Patrik, Age 1.5
East Coast Premiere
Gusman Theatre
April 24, 2009 7:30PM
This will be the official kick off to the 11th season of the MGLFF line up. One of the funniest and entertaining movies of the year, by acclaimed Swedish Director and Screen Writer, Ella Lemhagen of Immediate Boarding (2003) and If Not (2001).
Sven and Goran make up an attractive and successful gay couple who've left the bustle of city life behind and relocated to a small town in their native Sweden. Gay people are few and far between here, and the couple's arrival is met alternatively with hostility and over compensating pleasantries.
Still, the couple carries on, focusing their energies on the soon-coming results of their adoption application. Then the couple receives a letter that a Swedish child, Patrik, age 1.5, is in need of a home. Sven and Goran are overjoyed, and quickly begin preparing the house for its newest addition. When the fateful day to pick up their bundle of joy arrives, the two dads-to-be are in for a shocker. Patrik is actually a homophobic, 15 year-old juvenile delinquent. Patrick, Age 1.5 is as much about starting a family as it is about how our relationships change when we do.
This film is certain to be the perfect tonic to our Opening Gala Evening.
Opening Night Film: Members $17* Non-members $22*
Opening Night Gala Party
Intercontinental Hotel
Bayfront Room
April 24, 2009
10PM-1AM
Next, come celebrate new and exciting paths in honor of our opening film and the 2009 MGLFF, take a stroll down to Biscayne following Patrik Age 1.5 to the Intercontinental Hotel for the Opening Night Gala! Located on Biscayne Bay, the Intercontinental Hotel will host the 11th Annual MGLFF Opening Party. Make your way through the multi-level lobby and into the Bayfront Room, with spectacular evening views of the Port of Miami and Biscayne Bay.
Inside we'll set the stage for film buffs, filmmakers and guests to toast the return of LGBT cinema to South Florida with the music by DJ Daniel Kristopherre, resident DJ at Vodoo Lounge and Jet Set in Fort Lauderdale. Guests will sip wine by Renwood Winery and cocktails courtesy of UV Vodka while they savor light-bites and take in the beautiful views of the evening stars on Biscayne Bay.
Opening Night Gala: Members $35
Non-members $50