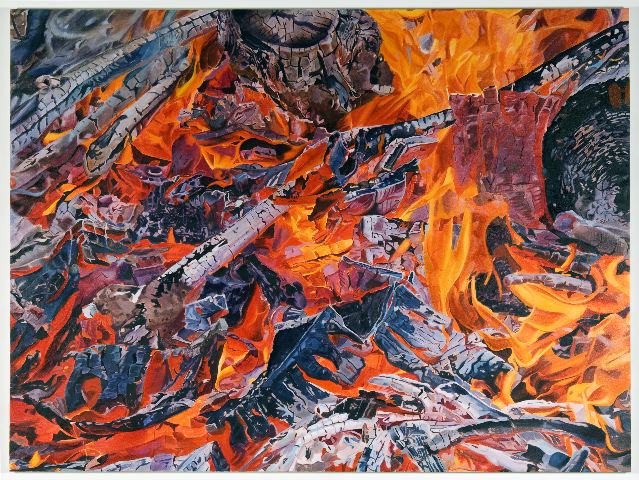 Timothy Buwalda
Dislocation
April 11th – May 2nd, 2009
Opening Reception
Saturday April 11th, 2009
7:00 – 9:00pm
Fredric Snitzer Gallery
2247 NW 1st PL
Miami, FL 33127
305.448.8976
www.snitzer.com
Fredric Snitzer Gallery is pleased to present Timothy Buwalda's second solo
exhibition titled Dislocation. Continuing a large format, this new body of paintings
explores themes of voyage and displacement.
In Buwalda's work, wrecked cars have been a strong metaphor for
transformation and the potential of becoming. Throughout Dislocation, the
sentiment of change follows through the physical relocation in the paintings from an
industrial setting to woodland. The forest has taken an important role in this new
body of work as natural home and original structure for protection. Buwalda builds
associations with art historical references reinterpreting the idea of 'home'.
Dislocation features a new project by the artist titled A Roof Over My Head.
A life size one bedroom house's roof is built and exhibited within the gallery space.
This structure plays with the concepts of architecture and protection referencing the
forest in its function.
Timothy Buwalda was born in West Palm Beach. Buwalda graduated from New
World School of the Arts with highest honors and has exhibited at the Freedom
Tower, Miami, FL and the Fredric Snitzer Gallery, Miami, FL. He currently lives and
works in Miami, FL.