Join the Coral Gables Chamber of Commerce in partnership with the Greater Miami Chamber and the Arts & Business Council at the South Florida premier of a Broadway Play by Pulitzer Prize Nominated Theresa Rebeck. Join us for a networking reception before the show where you can meet, mingle and socialize with other business professionals.
MAURITIUS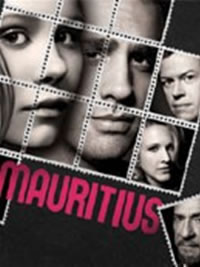 Presented by the Coral Gables Chamber of Commerce Cultural Affairs Committee, this sharp, funny and engaging work keeps us at the edge of our seats hinged on each plot twist.
Jackie and Mary are half-sisters whose mother's death leaves them in possession of a rare stamp collection. While battling over who owns the stamps, three dealers have designs of their own. Who is friend and who is foe?
New Theatre is a multi-cultural theatre producing a season of Nouveau Classic works, blending classics and new works, which speak to and about a diverse contemporary audience by stimulating, provoking, challenging, and entertaining since 1986.
Theatre Night at New Theatre
Thursday, April 30, 2009
6:30 pm
Tickets purchased in advance are $25 for Coral Gables and Arts & Business Council Arts Partners members and $30 for all others. To purchase tickets go to the Coral Gables Chamber website at www.coralgableschamber.com and click on calendar and then click on April 30.