Miami Art Space Presents Eyes & Tears Mixed Media Exhibit & Installation from artists Gabriela Sanchez-Vegas and Rudolf Kohn
April 11 – 17, 2009
244 NW 35th Street, Miami, FL 33127 – (305) 438-9002
Opening Reception: April 11, 2009 – 7pm -10pm
About The Exhibit: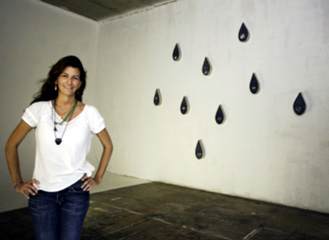 Gabriela's Concrete Tears is a wonderful installation where each hand-crafted and intricate tear represents a different human emotion: love, joy, fear, laugher, humor, fear -each a story and discovery in itself. (www.concreative4.com)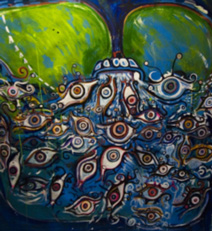 Rudolf Kohn's City of Love Collection features large format paintings representing the theme that the eyes are the window of the soul. Each eye represents each soul in this planet, and together they are unity, humanity and God. (www.rudolfkohn.com)
About Miami Art Space:
Miami Art Space ( MAS ) is a gorgeous contemporary multi-use gallery and event space in the heart of the Wynwood Arts District and just seconds from 95. MAS has hosted a number of art exhibits and installations as well as private events, and is open for each month's Second Saturday Wynwood Art Walk. MAS is a private/walled compound featuring 2 gallery buildings and two exterior courtyards surrounded by bamboo gardens.
For More Information:
Alexis McClean
info@MiamiArtSpace.com
305-438-9002