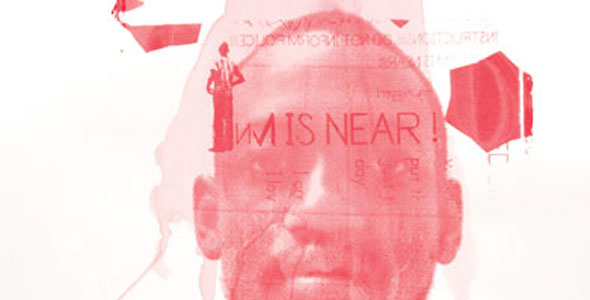 David Castillo Gallery: Allow me tore-introduce myself
David Castillo Annex: Leyden Rodriguez-Casanova, A Night Light
Gallery
2234 NW 2nd Avenue, Miami
April 11 – May 2, 2009
Reception April 11, 7-10 pm
Leyden Rodriguez-Casanova
A Night Light
David Castillo Annex
2234 NW 2nd Avenue, Miami
April 11 – May 2, 2009
Reception April 11, 7-10 pm
David Castillo Gallery is pleased to present Allow me to re-introduce myself, a group show with works by Rakel Bernie, Daniel Crews, Adler Guerrier, T. Eliott Mansa, Adria Marquez, and Aramis 'Reilly.
As contemporary art practice begs a cyclical understanding of culture, aesthetics, and politics, so too, does a life well lived. The curatorial act introduces and re-contextualizes artwork even as artists ebb and flow in the pursuit of their careers and development as human beings. Allow me to re-introduce myself espouses art and life in self-perpetuating mimicry at its best. The artists' works advise Poor Richard that the path to enlightenment is circuitous rather than straight.
Rakel Bernie, Adler Gutierrez, T. Eliott Mansa, and Adria Marquez endow historic content with personal sentiment. Bernie's works of collage, graphite, watercolor, and acrylic on mylar explore the dependencies between birds, femininity, and landscape in Scandinavian mythology. Mansa deconstructs the subjects of his oil-on-canvas portraits according to familial and racial histories and their relationships to the future. The language of socio- political revolutions and protests is given a face by Guerrier's drawing and sculpture. Marquez's Mop series transforms materials, such as cleaning supplies, associated with working-class professions and generic tasks into highbrow art objects, implying the duality of process, class relations, and gender.
Daniel Crews and Aramis O'Reilly bring waking consistency to aesthetics like dreams remembered. Crews' abstractions engage formalist inquiries into the structure and formation of invented and non-specific language. O'Reilly's understanding of the language of painting as a medium allows for the evolution of narrative in his palettes and mark-making.
Adler Guerrier was born in Port-au-Prince, Haiti and studied at the New World School of the Arts in Miami, where he lives and works. He has exhibited at the Miami Art Museum and The Whitney Biennial 2008. His works can be found in public collections including the Museum of Contemporary Art, North Miami, and the Studio Museum in Harlem, NYC, and have appeared in Art In America and the New York Times.
Rakel Bernie has exhibited throughout the United States. Daniel Crews studied at New World School of the Arts, Miami, and Hunter College, NYC, where he currently lives and works. T. Eliott Mansa attended the Maryland Institute College of Art, Baltimore. He lives and works in Miami. Adria Marquez attended Pratt Institute in Brooklyn, NY. Her work has been shown in the US and internationally. Aramis O'Reilly lives and works in Miami where he teaches at New World School of the Arts.
In the David Castillo Annex, Leyden Rodriguez-Casanova presents a site-specific installation, A Night Light.
Entering the David Castillo Annex, one encounters the radius of a single nightlight in the gallery's far corner and the weight of darkened negative space. Forced to adjust physically to the sharp contrast between a gallery's expected luminosity and A Night Light, the viewer must also confront their psychological fear of blindness as it relates to personal direction, relationships, and self-awareness. The installation speaks to the private confines of the viewer illuminated by the darkness.
Leyden Rodriguez-Casanova lives and works in Miami. He studied at the Ringling School of Art and Design, Sarasota, FL and the New World School of the Arts, Miami. Rodriguez-Casanova was the recipient of a 2007 Reed Foundation Fellowship at the Vermont Studio Center and has received prestigious awards including the South Florida Cultural Consortium. He has exhibited in Miami and New York, and his work has been featured in publications such as The Miami Herald, Artnet Magazine, and Art in America.
About David Castillo
David Castillo holds degrees in History and Art History from Yale University and the Angelicum in Rome. Since 2000, he has dealt in important Latin American, European, and American secondary market works. David Castillo Gallery opened in 2005 after transforming a dilapidated warehouse in Miami, Florida, USA into a 5,000 square foot gallery, project room and annex.
Gallery Hours
Tuesday – Saturday, 10 am – 5pm and by appointment
David Castillo Gallery
info@davidcastillogallery.com
+1 305 573 8110 Telephone
http://www.davidcastillogallery.com
2234 NW 2nd Avenue
Miami, Florida 33127
United States