Coconut Cup #4 – South Florida Championship series
Sunrise, FL (Markham Park)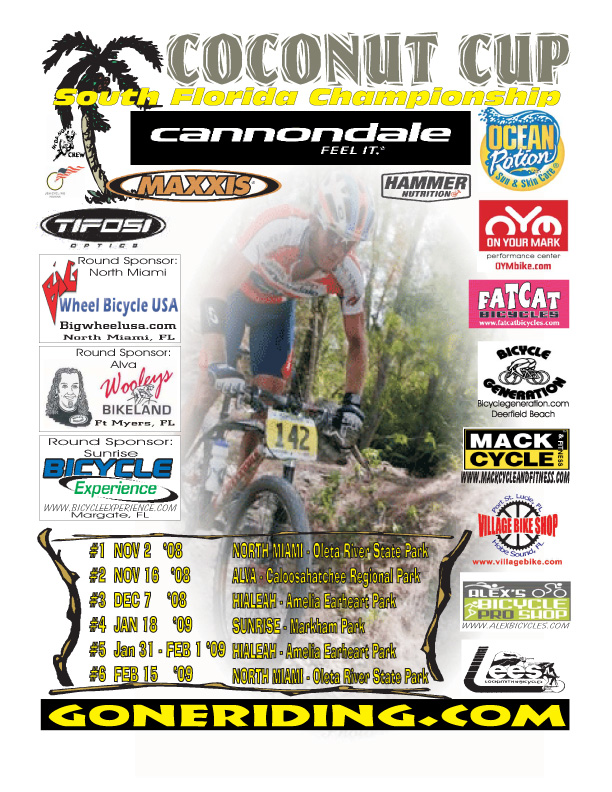 Attention Coconut Cup racers planning to attend the Markham Park race on 1-18-09: The park has established a mountain bike pass system in order to ride on the trails, it is strictly enforced and it will be necessary for each and every rider to have a pass before they can ride, race on the trails. There is no cost, you simply have to go the main office, watch a 10 minute video and sign the necessary paperwork and they give you the pass which has no expiration date.
Also, there be no one allowed on the mountain bike trail system during the race except for riders who are actively racing (no spectators or support people will be allowed inside the gate).