MAM Contemporaries and Miami Short Film Festival invite you to an evening of creativity.
Come to Miami Art Museum and enjoy a selection of short films on art, design and fashion – some of the Objects of Value on view in MAM's latest exhibition.
MAM Contemporaries, Miami Art Museum's young professionals group, is partnering with Miami Short Film Festival to host a fabulous evening of short films.
Friday, November 21st, 2008
7:00pm – 10:00pm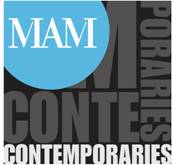 101 West Flagler Street | Miami, FL 33130 | RSVP to 305.375.1704 or RSVP@miamiartmuseum.org
Tickets are $10 to be purchased on the day of event at the door
PRESENTING:
Grisen – NOMINEE, Best Narrative and Best Foreign Narrative, 22:53
Dorte Hoegh, Denmark
When Asbjorn is admitted to the hospital, he finds comfort in a painting of a whimsical pig – until it is removed on the request of another patient! Asbjorn calls his lawyer daughter to the rescue. In Danish with English subtitles
The Painting – NOMINEE, Best Narrative and Best Foreign Narrative, 20:30
Alireza Talebzadeh, Iran
An old painter, wanted to paint a new picture different from those he had done before. And so he did, but this one, he tied to his destiny. In Farsi with English subtitles.
Push Button House – Documentary, 11:10
Robert Profusek & Ryan Silbert, USA
What is a Push Button? Is it the future? A relic of the past? A little of both? Push Button House investigates the process of creation and creativity of Adam Kalkin, an architectural pioneer whose work attempts to strike a delicate balance between art and architecture. Push Button House is a behind-the-scenes look at the build and installation of Kalkin's follow-up to his sensational 2007 Venice Biennale work featuring a shipping container that blossoms into a sleek modern pre-fabricated home.
Denim- Narrative, 7:00
Jeff Lycett, USA
Jim meets Alice for drinks in a bar. Thinking he's met his dream girl, the night quickly dissolves into a story about a particular pair of jeans in order to get Alice into bed.
For more details, please go to www.miamishortfilmfestival.com