LOOSE CANNONS ON THE RUN!
Bike race from MIA Skateshop to PS14
Starts at 10pm! Be there!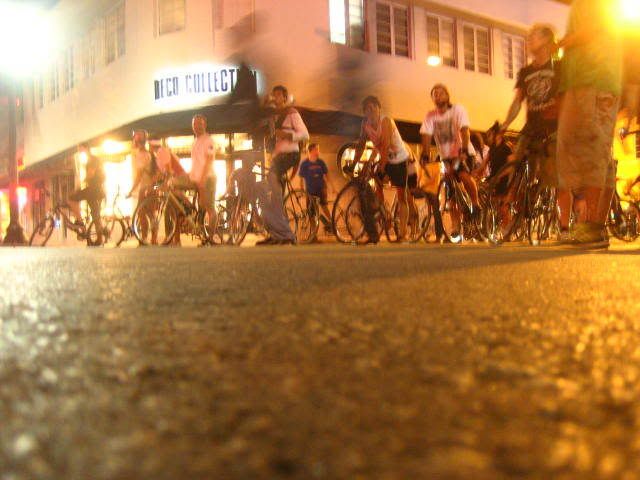 I Am Your Villain & Loose Cannons on the Run are giving you the BEST bike race Miami has ever seen! This Wednesday, November 12th we're starting the race at MIA Skateshop (at 9th & Washington) at 10pm and it's sponsored by Vans in honor of their new bike inspired Cogs & Chain shoe release. As usual, first one to make it to PS14 gets a $50 bar tab. There's lot of prizes and giveaways this race, so show your face!!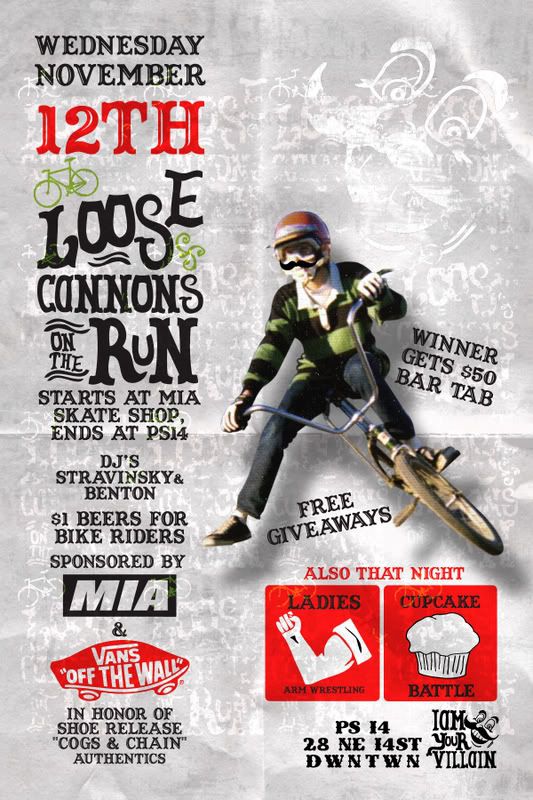 Also at PS14 that night, we have our famous Ladies Arm Wrestling Competition…Show us what you got, ladies!! We know you are lifting those weights so you can kick some ass in arm wrestling!
WAR OF THE CUPCAKES! Anyone and EVERYONE, bring these tasty mini cakes to prove you are the best baker in MIA! A special prize goes to the yummiest, most creative cupcake baked!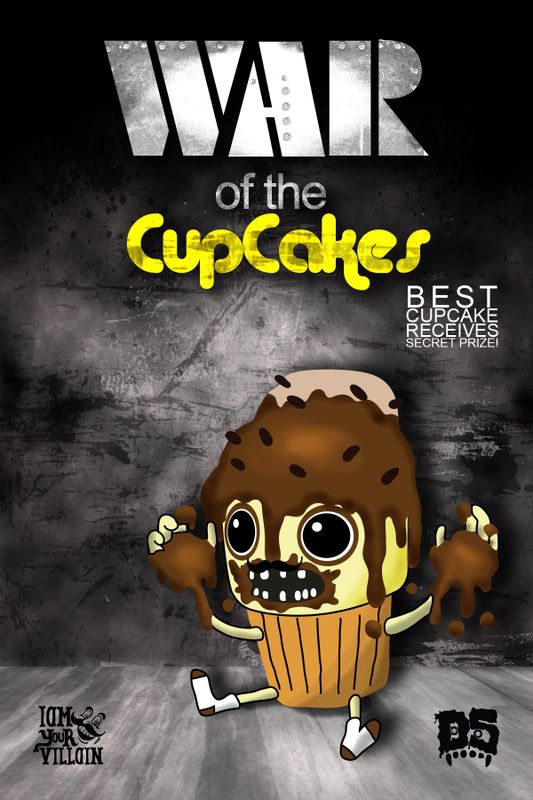 RSVP