Curator Brunch: Home Sweet Home
Saturday, 12/09/2023-, 10:00 am-12:00 pm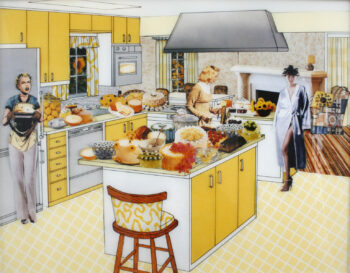 Girls' Club by the River
330 SW 2nd ST, Ste. 102,
Fort Lauderdale, Florida, 33312
Eventbrite
Cost: Free
Please join us for Girls' Club annual Curator Brunch, welcoming Art Basel guests and visitors to its new downtown Fort Lauderdale location to celebrate the opening of its latest exhibit, 'Home Sweet Home'.
'Home Sweet Home' is an exhibition from the collection of Francie Bishop Good and David Horvitz that looks to the domestic sphere for insight and influence. Historically assigned to the care and management of women, the home is simultaneously a place of comfort and confinement. Artists include Harumi Abe, Diane Arbus, Tina Barney, Molly McGreevy, Alice Neel, Peggy Levison Nolan, Kerry Phillips, Laurie Simmons, and others.
Exhibition curator and collection director Sarah Michelle Rupert will lead an informal tour and talk at 11am, discussing the pieces in the show and answering questions about the exhibit and the collection.
RSVP is essential.