Arts Mean Business Speaker Series Featuring Figurative Painter and Muralist Elio Mercado / Evoca1
Thursday, 10/26/2023-, 05:30 pm-07:00 pm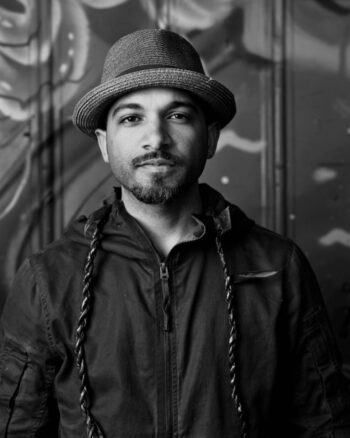 BBX Capital
201 E Las Olas Blvd. Suite 1900,
Fort Lauderdale, Florida, 33301
Website
Cost: Free
Business for the Arts Broward's (BFA) Arts Mean Business Speaker Series (AMB) continues with an intimate cocktail reception including a conversation and meet and greet with figurative painter and muralist Elio Mercado / Evoca1 on Thursday, October 26 from 5:30 to 7 p.m. at BBX Capital, 201 E Las Olas Blvd., Suite 1900 in Fort Lauderdale.
Presented by the Castle Group and the Cathy and James Donnelly Family Fund at the Community Foundation of Broward, the Arts Mean Business Speaker Series is free and open to the public. Guests who wish to attend must email their RSVP by October 24 to rvegas@bfabroward.org. For more information, visit
https://bfabroward.org/programs/arts-means-business/
Based in South Florida, Elio Mercado / Evoca1 is a self-taught Dominican born figurative painter and muralist who studied the work and techniques of the old masters. In addition to right here at home, he has participated in public art projects around the world including Abu Dhabi, Peru, Austria, Canada, Argentina, Germany, Mexico, Australia and Tunisia. He's created pieces for notable clients such as Starbucks, The History Channel, Google, American Express, Lincoln Motor Company and Habitat for Humanity. The mural on the exterior of the Boys And Girls Club of Broward County at 3025 W. Broward Blvd. in Fort Lauderdale is one of his local projects. Follow Elio Mercado / Evoca1 on Instagram at @evoca1.
AMB is just one of several ways BFA supports local artists while fostering cultural vitality, creative success, and economic development. BFA continuously supports the local arts community and promotes local artists, cultural non-profits, and diverse art-related projects. BFA annually hosts several events in addition to AMB, including Art in the Workplace, Art Curation, Public Art Creation, Art & Somm and the popular Art + Stroll.
For more information and sponsorship opportunities, visit www.bfabroward.org or contact Robyn Vegas at 954-940-4933 or rvegas@bfabroward.org.