The South Florida Seafood Festival is back this Sunday!
Sunday, 11/06/2022-11/06/2022, 11:00 am-07:00 pm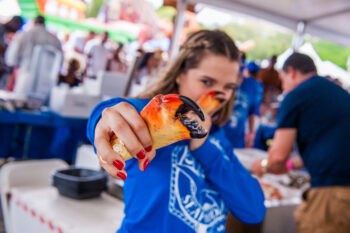 Regatta Park
3500 Pan American Dr, Miami, FL 33133,
Miami, Florida, 33133
RSVP / Register
Cost:
Gather your friends and family, The South Florida Seafood Festival is back in town Sunday, November 6th! Set in Miami's historic and charming neighborhood of Coconut Grove, visitors can expect to indulge in a family-fun-filled day with
the best local seafood Miami has to offer. The festival will be hosted in Regatta Park, located in the heart of Coconut Grove, and will host over 30+ gourmet seafood culinary partners serving up unique mouth-watering seafood dishes.
Guests can also experience amazing cooking demonstrations by local Miami chefs, family-fun zones, delicious cocktails by Miami's top mixologists, live music and so much more making the festival one of Miami's most anticipated events of the year.