Vecinos Market x No More Tears Happy Hour
Wednesday, 03/16/2022-, 06:00 pm-08:00 pm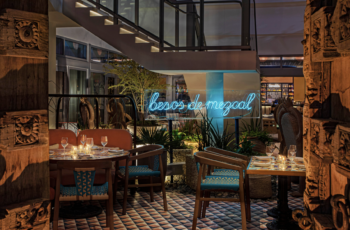 Como Como at Moxy South Beach
915 Washington Avenue,
Miami Beach, Florida, 33139
RSVP / Register
Cost: Free
Requiring social distancing? YES
Requiring masks? OPTIONAL
Providing hand sanitizer? YES
In spirit of women's month, Miami's digital marketplace, Vecinos Market has teamed up with local charity, No More Tears and Dobel Maestro Tequila for a campaign featuring their very powerful annual luncheon committee including Cristina Scarano, Cindy Pearlstein, Ania O. Goldberg, Natalie Corvacho, Lauren Barrington, Christina Sirinyan, Jenny Pimentel. This partnership is a multi-tiered experience that will be kicked off with an in-person event, a rather unique happy hour at the Moxy South Beach where a moderated conversation will take place between a No More Tears survivor, Erin Michelle Newberg and Jilian Sanz alongside Somy Ali, the Founder of the life-saving organization where nobody receives a salary. No More Tears rescues and empowers victims of human trafficking, sex trafficking and domestic violence. Over the years, they have successfully saved 30,000 women, men, children and pets.
100% of the proceeds from the Serena Margarita will also be donated directly to No More Tears in addition to any cocktail made with Dobel Maestro Tequila.
Throughout the month of March, Vecinos Market will donate a percentage of sales from a selection of exclusive gift boxes where each committee member curated their own. Additionally, attendees can donate $1 to No More Tears by subscribing to Vecinos here.