Wayku Partners with Tomás Redrado Art to Exhibit Argentine Artists for Art Basel 2021
Sunday, 11/28/2021-12/05/2021, 06:00 pm-11:00 pm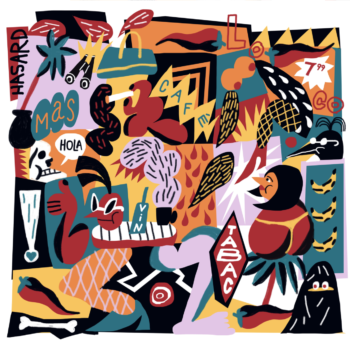 Wayku
73 NW 26th St,
Miami, Florida, 33127
Website
Cost:
Requiring social distancing? YES
Requiring masks? OPTIONAL
Providing hand sanitizer? YES
At the brink of Art Basel Miami Beach, Wayku Restaurants – the Latin fusion hotspot in the heart of Wynwood's art district – will partner with Tomas Redrado Art (TRA) to organize a weeklong Art Basel activation, showcasing Argentine artworks on display from Nov. 28th through Dec. 5th.
Here, Matteo Gritti, Wayku's Chef-in-residence, will design vivid dishes inspired by the works of the exhibiting artists, François Thevenet, Agustina Chalupowicz, Santiago Paredes, and Eduardo Capilla, who represent The Young Argentinian Artist (YAA), an organization championing a new generation of Argentine artists. These artists will use Wayku as one of their 'galleries' of choice, having exhibited their works at Pinta, The Perez Art Museum (PAAM), and TheArsenale.
This weeklong activation will ultimately showcase a fusion of vivid shapes and colors with the gourmet journey found in Wayku's offerings. Integrating the styles of Argentine art with the renewed creativity of culinary presentations by Chef Gritti, Wayku will present a vibrant feast for the eyes and palette!