Womanish Take Over Miami Art Week
Friday, 12/03/2021-, 12:00 pm-05:00 pm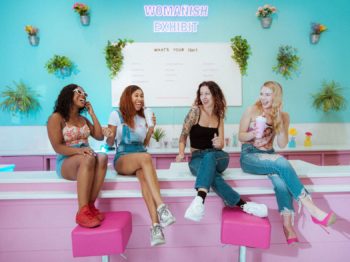 Womanish
317 NW 28th St,,
Miami, Florida, 33127
Website
Cost: free
Requiring social distancing? NO
Requiring masks? OPTIONAL
Providing hand sanitizer? YES
WOMANISH, the newest pop-up museum and Instagrammable experience all about women, will kick off their Miami Art Week events starting from December 3rd – 5th. The exhibit, created by Black female founders and sisters Dionna and Danyelle Gray, features one-of-a-kind large room activations with vividly-colored wall murals and creative installations from local and national female artists that incorporate elements inspired by Miami culture or global views around womxn issues.
The visual and physical experience will take visitors into 15 different rooms each focusing on a different "ish" factor of womanhood experience by womxn, such as "Censoredish," "Selfish", "Moodyish," "Consumerish," and "Fleurish.", bringing awareness to important womxn issues.
The exhibit will be open on Friday from 12 p.m. – 5 p.m. and Saturday-Sunday from 11 a.m. – 9 p.m.