Pictures At an Exhibition
Saturday, 12/04/2021-, 08:00 pm-10:30 pm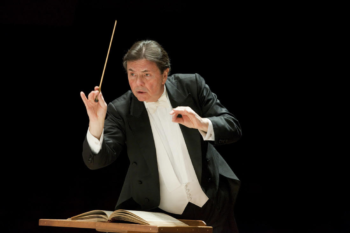 Adrienne Arsht Center for the Performing Arts – Knight. Concert Hall
1300 Biscayne Blvd.,
Miami, Florida, 33132
Website
Cost: $25-$95
Requiring social distancing? NO
Requiring masks? YES
Providing hand sanitizer? YES
Experience an immersive evening of music and art at this Art Week 2021 capstone event. Composed in 1874 and orchestrated by Maurice Ravel in 1922, Pictures at an Exhibition was inspired by a posthumous show of more than 400 paintings and drawings by Modest Mussorgsky's close friend, architect and artist Viktor Hartmann, who died in 1873. In this dynamic presentation, each of the work's ten movements and five "promenades" will be paired with projected images created by leading contemporary artists (Doug Argue, Omar Ba, María Magdalena Campos-Pons, Claudia DeMonte, Juan Roberto Diago, Michele Oka Doner, Carlos Estévez, Karen LaMonte, Yassi Mazandi, Ed McGowin, Gladys Nilsson, Virgil Ortiz, Carlos Quintana, Alexis Rockman, Arthur Simms, and Agnieszka Traczewska) as well as key works from the Lowe's permanent collection.
The evening also includes music by Aaron Copland, Julia Perry and others.
Co-presented by the Adrienne Arsht Center, Frost School of Music and Lowe Art Museum.