The Vampire Circus
Friday, 10/01/2021-10/31/2021, 07:00 pm-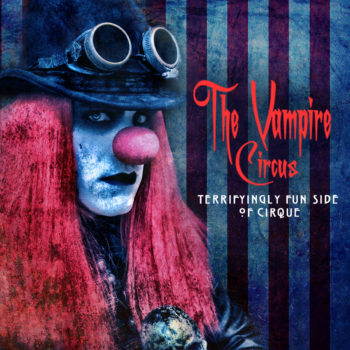 Biscayne Blvd. and NE 199th St., next to Aventura Mall
19907 Biscayne Blvd.,
Aventura, Florida, 33180
Website
Cost: $39.99
Requiring social distancing? YES
Requiring masks? OPTIONAL
Providing hand sanitizer? NO
Mortal spectators be warned! We all know vampires have extraordinary talents and can move extremely fast, but have you ever witnessed them on-stage?
The Vampire Circus returns to South Florida after a world tour and brings 90 minutes of innovative and surreal performances by vampires, including acrobatic feats, comical interactions with the audience, tantalizing music and mesmerizing illusions. Gather your garlic for a wicked and witty Halloween circus experience unlike any other! Experience the chills of fear and the thrills of joy, laughter and wonder as those who like to stay in the dark take center stage. The family-friendly cirque performance takes place October 1-31 near Aventura Mall, and is recognized as a "fusion of Tim Burton and Cirque du Soleil" by past press coverage.
Already enjoyed by more than 5 million people around the world, the Vampire Circus comes to South Florida during Halloween – the spookiest of seasons. Off-the-wall characters and death-defying acrobatic routines push the physical boundaries of human performance to a level that only a vampire can accomplish. Acts of strength, balance and electrifying special effects will leave the audience on the edge of their seats, watching in amazement as vampires rule and run the show.
Performance times are at 7 p.m. on Thursdays and Fridays, 4 p.m. and 7 p.m. on Saturdays, and 3 p.m. and 6 p.m. on Sundays. The family-friendly experience takes place at Aventura Mall's circus tent, located at the corner of Biscayne Boulevard and Abigail Road across from Aventura Mall. Tickets start at $39.99 and are available now at www.TheVampireCircus.com.
Due to safety regulations, tickets must be purchased online in advance. For any questions regarding tickets, email info@thevampirecircus.com. Visit www.thevampirecircus.com/about for more information.