Virtual miniMAKERS
Saturday, 07/17/2021-, 02:00 pm-04:00 pm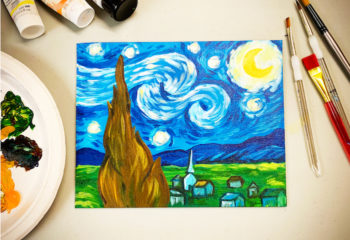 Facebook
Cost: FREE
Join MOCA's livestream on Facebook for the new lineup of miniMakers workshops and paint along with artist Edwin Creates to make your own miniMasterpieces. Artistic fun in English and Spanish for ages 6 and up.
To follow along, you'll need:
* Canvas (9" x 12" or 11" x 14") (cardboard works too!)
* Acrylics set
* Brushes (3 to 5, in different sizes)
* Napkins or paper towels
* Cup with water
* Paper plate or palette
* Blow dryer
* An old shirt or apron to stay clean (optional)
This program is made possible with the support North Miami Community Redevelopment Agency.
To watch live, please visit: https://www.facebook.com/MOCANoMi/live/