A Haunting on the River Paranormal Boot Camp
Saturday, 05/29/2021-, 06:00 pm-10:00 pm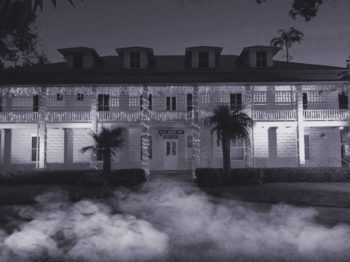 History Fort Lauderdale
231 SW Second Avenue,
Fort Lauderdale, Florida, 33301
Website
Cost: $60 per person (not incl. tax and fees)
Requiring social distancing? NO REPLY
Requiring masks? NO REPLY
Providing hand sanitizer? YES
Join Ghostly Experiences at History Fort Lauderdale and discover what it takes to be a true paranormal investigator. At Haunting on the River Paranormal Boot Camp, you'll learn about the tools paranormal investigators use to explore and explain hauntings. Then, put your knowledge to use by touring some of the oldest historic buildings in Fort Lauderdale – the 1905 New River Inn, the 1907 Pioneer House Museum and the 1899 Ivy Cromartie Schoolhouse Museum – while searching for your very own thrilling (or chilling) otherworldly encounter!
$60 per person (not including taxes and/or fees). RSVP at http://bit.ly/HFLHauntingOnTheRiver.
Sponsored by Wicked Cat Clothing and presented by Ghostly Experiences and History Fort Lauderdale. Sponsored in part by the State of Florida, Department of State, Division of Cultural Affairs and the Florida Council on Arts and Culture. Funding for this project is provided in part by the Broward County Board of County Commissioners as recommended by the Broward Cultural Council.
For more information about History Fort Lauderdale, please call (954) 463-4431 or visit historyfortlauderdale.org. Follow us on Facebook at facebook.com/ftlhistory on Instagram @ftlhistory and on Twitter @FTLHistory.