Free Virtual Drop In Merengue Lessons! (Please visit site to register)
Monday, 04/26/2021-, 07:00 pm-08:00 pm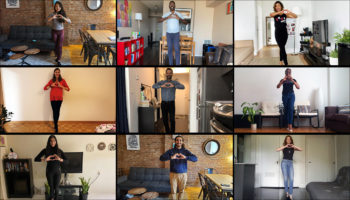 Website
Cost: FREE
When was the last time you had a fun Monday night in?
Do you miss meeting new people and having great conversations?
Take our 1-Hour Dance class to see it's still possible!
*We will to show you that even if you have "two left feet" you can dance!
*We partner you up in private video groups during the lesson to dance with awesome people from around the world!
*In a judgement free high energy 1-hour lesson you will find the confidence you never knew you had.
If you know how to walk we can teach you how to dance (and have a blast doing it!) It's what we're the best in the world at.
All you have to do is just show up and bring the one thing the world needs more of: You. We'll take care of the rest!