Spooktacular Bingo and Costume Contest Benefiting RMHC of South Florida
Friday, 10/30/2020-, 06:00 pm-07:00 pm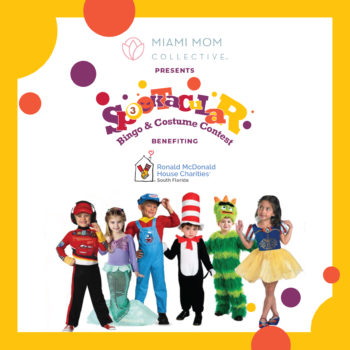 RSVP / Register
Cost: Visit Registration Site for Ticketing Options
RMHC of South Florida and Miami Mom Collective invite you to the first-ever Spooktacular Bingo & Costume Contest on Friday, October 30th, 2020 at 6:00 P.M. This virtual event is open to all ages and will allow participants to join from the comfort of their home via zoom. This event will feature several exciting rounds of Bingo, prizes, surprise guests and a fun costume contest!
Register now to join the fun! You will receive an e-mail with your bingo cards and the costume contest rules.
*To register, you must be 18+, any child under 18 years of age must be accompanied by an adult on camera.