Sweat's Record Store Day Get Down with Shabazz Palaces
Saturday, April 16, 8:00am – 2:00am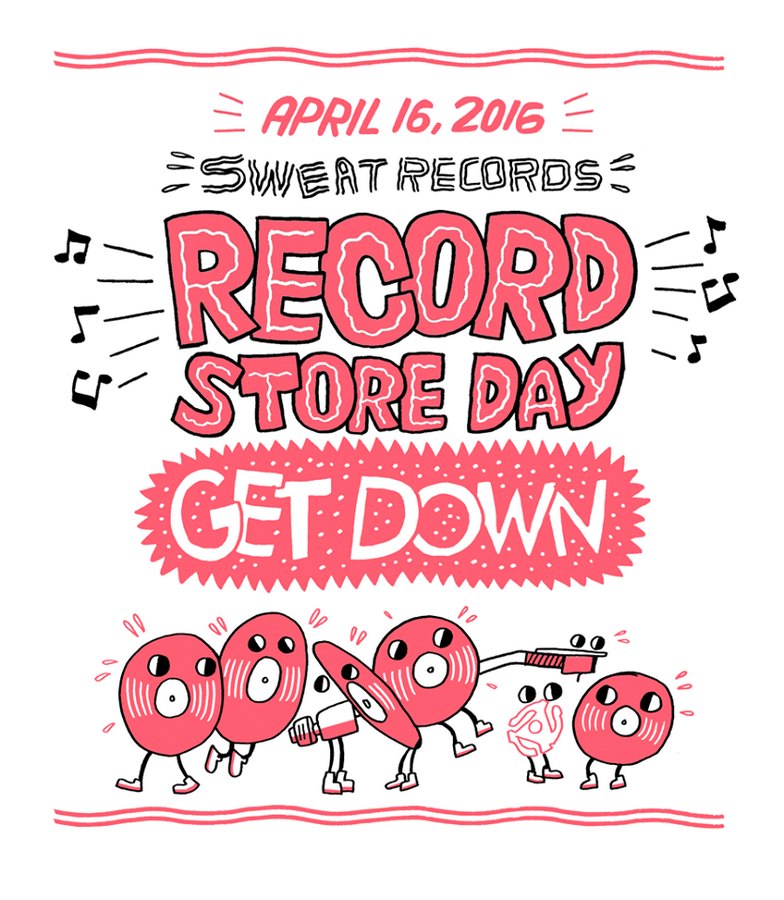 Sweat Records
5505 NE 2nd Ave
Miami, Florida 33137
RSVP on Facebook
Join us for a full day of fun and music on Record Store Day 2016!
Headlining this year's main stage at Churchill's is none other than SHABAZZ PALACES (Seattle/Sub Pop)!!! That's right, a Free, All-Ages show with one of the most exciting and experimental duos in hip hop, featuring Ishmael "Butterfly" Butler of Digable Planets and multi-instrumentalist Tendai Maraire. Their excellent albums "Black Up" and "Lese Majesty" have been top sellers at Sweat and we can't wait to host them on RSD.
Doors open at 8am for the Record Store Day exclusives! Anyone waiting in line before 7am will get to "call" ONE selection depending on availability, and starting at 7am DJ LE SPAM will serenade the line-waiters with a vinyl DJ set from his tricked out WV Sound Bus!
Sweat Dj Stage – Noon To 10pm
Dj Affect // Dj Hottpants // Oly // Andrew Vincent
Churchill's Main Stage – 7pm To ??
Shabazz Palaces (SUB POP)
Party Flag
Bleubird
Eons
Holly Hunt
Dénudés
Treasure Teeth
Pure Imagination Live
with Emcee Komakozie!
Churchill's Back Stage – 7pm To ??
Cut A Rug Dance Party with Dj Woozles + Friends!
Plus…
Sale: Sweat Sidewalk Sale from noon to 8pm! Mega-discounts on records and merch!
Ride: Bike Valet by Magic City Bike Collective. Extra parking will be available but carpooling, Uber-ing, and Lyft-ing are also highly recommended!
Eat: Ms. Cheezious, Rolling Stove, and more!
Drink: Churchill's Beer Garden!
More: tables by local vendors and groups including Modlips Revival, Little Haiti Mural Project, Life Is Art, Coral Gables Art Cinema, and more, giveaways from III Points and Fillmore Miami Beach, and Engage Miami doing voter registration!
Huge thanks to Knight Foundation and Churchill's Pub for their support of Sweat's RSD Get Down!