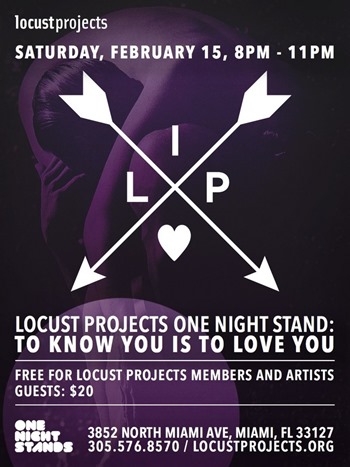 One Night Stand: To Know You Is To Love You
Saturday, February 15, 8-11pm
Locust Projects
3852 North Miami Avenue
Miami Fl 33127
Click here for tickets
"Through fantasy, we learn how to desire." – Slavoj Žižek
Please join us at Locust Projects for To know you is to love you, a One Night Stand creative social event hosted by Alan Gutierrez in conjunction with the final iteration of his Project Room exhibition, Nobody knows me better than you. Featuring an experimental DJ set and atmospheric elements, the party will become a part of the exhibition itself.