The Cuban Museum presents Orishas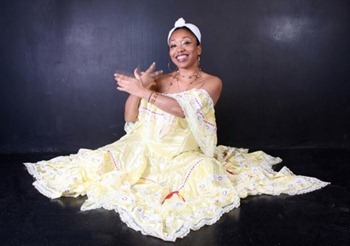 Saturday, September 7th at 8:00 p.m. and Sunday, September 8th at 5:00 p.m.
Koubek Center of Miami Dade College
2705 SW 3rd Street
Miami, FL 33135
www.facebook.com/cubanmuseum
www.koubekcenter.org
$25 pre-purchased; $30 at the door
Students & Seniors: $20 pre-purchased; $25 at the door
Tickets & Information: 305.529.5400
A dance-theater performance by New York-based artist Yesenia Selier and her troupe, inspired in the traditions of the female orishas of the Yoruba people of Nigeria, the ancestors of Cuba's Afro-descendant population. ORISHAS uses dance, music and tradition to reflect on the struggles and circumstances of women today.
Yesenia Selier's passionate interpretation of Cuban dances is already well-known. She highlights and blends both Iberian and African roots of the island's varied music and dance repertoire. Born in Havana, Selier holds an MA in Latin American and Caribbean Studies from New York University, and is the recipient of fellowships from CLASCO and the CUNY Caribbean Exchange Program of Hunter College.
She has been recognized for preserving Latino heritage by the "Save Latin America Organization". Her work on Afro Cuban culture, encompassing dance, music and race identity, has been published in her native Cuba, the U.S. and Brazil. In 2011, she founded the Ibiono Cultural Association, with master percussionist Román Díaz, and presently teaches at the Center for African and Diaspora Dance in New York City. This will be ORISHAS premiere performance.
The Cuban Museum and the Koubek Center of Miami Dade College are proud to join efforts in this program, which is part of the series Sweet Home Museo Cubano. The event is funded by an Arts Challenge Grant from the John S. and James L. Knight Foundation, and a grant from the Miami-Dade County Department of Cultural Affairs. Additional support is provided by Memorial Plan; the Koubek Center; Bank of America; Centro Cultural Español; ArtesMiami; and individual contributions from Friends of the Cuban Museum.
Info courtesy www.miamiartguide.com