Brother Jimmy's BBQ, Blackbird Ordinary and Sandbar Grill Celebrate "Sailor Jerry Day"
Wednesday, June 12th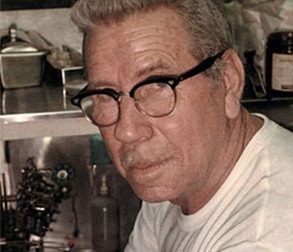 Sailor Jerry Day Bar Crawl Locations:
1) Time: 8 p.m.
Sandbar Grill – $7 Sailor Moons
3064 Grand Ave.
Miami, FL 33133
2) Time: 9:30 p.m.
Brother Jimmy's BBQ – $5 Backyard Teas & Sailor Moons
900 S. Miami Ave., Ste. 135
Miami, FL 33130
3) Time: 11 p.m.
Blackbird Ordinary
729 SW 1st Ave.
Miami. FL 33130
www.sailorjerry.com
www.twitter.com/sailorjerry
www.facebook.com/SailorJerry
Sailor Jerry, the iconic Spiced Rum, today announced it will partner with popular Miami watering holes Brother Jimmy's BBQ, Sandbar Grill and Blackbird Ordinary to host a celebration to commemorate the life of Norman "Sailor Jerry" Collins, the father of the old school tattooing and the inspiration behind the rum brand itself. Recognized as "Sailor Jerry Day," June 12th is the date Collins passed away in 1973. If Collins was alive today, he would be turning 102 years old this year.
To mark the occasion, drink specials will be available on Sailor Jerry cocktails such as the Backyard Tea (Arnold Palmer with Sailor Jerry) and Sailor Moons (shot of Sailor Jerry in a Blue Moon beer) at participating locations  throughout the evening. Fans will also be invited to join a hula hoop contest at Brother Jimmy's BBQ for a chance to win a Sailor Jerry duffle bag filled with Sailor Jerry goodies.
Born January 14th 1911, Norman Collins was a hard living, tough Navy sea dog who set up a tattoo shop in Honolulu in the 1930's. Over the next 40 years, he carved out a unique style that would change the face of tattooing forever.  Perfecting a deftly crafted, boldly lined style that blended American design and traditions with Asiatic coloring and sensibilities, the iconic "Sailor Jerry" tattoo has become one of the most recognizable icons of Americana, representing an authentic attitude and spirit of rebellion. Collins also revolutionized the industry by advocating for regulated standards of sterilization and sanitation that are still met in modern day tattoo shops.