Zakafest at Little Haiti Cultural Center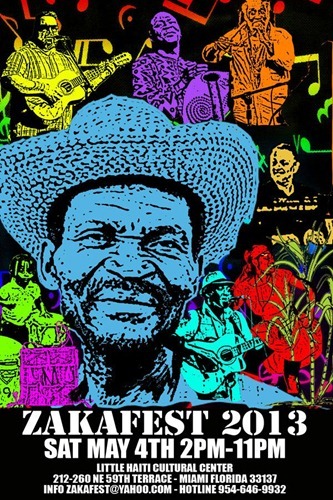 Saturday May 4th, 2pm – 11pm
Little Haiti Cultural Center
212 NE 59 Terrace
Miami 33137
Zakafest.com
FREE!
One of the highlights of Haitian Heritage Month is Zakafest, a FREE family-friendly celebration of roots music and culture
Featuring live performances by:
Mushy Widmaier – Sanba Zao – Morikeba Kouyate – Ibrahima Dioubate – Cortadito – Rasin Lakay – Rara Lakay – Rara Kuyu and Universal Soul.  Special guest, Brother Ciceron.
The Youth showcase features Haiti Fellaz, HBK, North Miami Drumline, Kiskeya Dance, Swamp Dog Steppers.
The night al
Thank you for using Soul Of Miami!