Wine by the Bay Launches Its First Collector's Club Wine Tasting Events
Thursday, 02/21/2013, 07:00 pm – 09:00 pm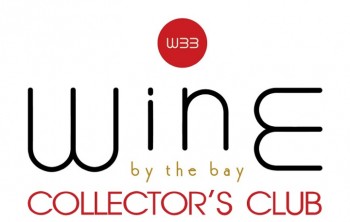 Wine by the Bay
888 Biscayne Blvd.,
Miami, Florida 33132
Facebook Link
Wine by the Bay announces its first Collector's Club wine tasting events beginning Thursday, February 21, 2013. The wine shop's intimate setting, at the heart of downtown's arts and entertainment district, will provide the serious wine connoisseur a pleasing oasis – away from the crowds anticipated to converge in Miami Beach during South Beach Wine and Food Festival week.
The Curated Wine List
Thursday, February 21, 2013 at 7:00 p.m.
"Spectacular California Wine"
• Robert Foley Claret 2006 – one of the most famous California winemakers shows his ace
• Kathryn Hall Cabernet Sauvignon 2009
• Favia "Cerro Sur" 2009 – From Andy Erickson, the wine maker of Screaming Eagle
• Anakota "Helena Dakota" 2005 – The Winemaker of Veritè small secret yard
• Arnot Roberts Fellom Vineyard Cabernet 2009 – Possibly one of the best wines made in California
• Hundred Acre – Ark 2009
Saturday, February 23, 2013 at 7:00 p.m.
"Fantastic Italian Wines"
• Guidalberto 2010 – Second Label of Sassicaia
• Sassacaia 2009
• Sui Sassi 2006 – one of the most awarded wines from Tuscany, 100% Syrah
• Pelissero Barbaresco Vanotu 1999 – Single vineyard top cru, awarded the three glasses by Gambero Rosso
• Piancornello Brunello di Montalcino 2004 – awarded the three glasses Gambero Rosso
• Palari Faro – Featured on the cover of Wine Enthusiast April 2012 "Red-Hot Sicily"
Wine by the Bay will also offer festival goers an affordable wine tasting option without compromising quality on Friday, February 22nd at 7:00 p.m. Guests will taste and learn about a variety of 92+ rated wines for $20.00 per person with RSVP. Call 305.455.9791 or email info@winebtb.com.
Wine by the Bay has presented high-end wine tasting events at the Miami International Art Fair aboard the SeaFair and as part of a wine and dinner series at Amuse Restaurant at the Casa Moderna Miami Hotel and Spa. The February Collector's Club tasting event will be the first on premise non-private event. The store also offers weekly wine tastings and regular cultural events. For more information, visit http://www.winebtb.com.