MDC Live Arts Presents Rude Mechs in The Method Gun
Friday and Saturday, Feb. 8 – 9, at 8 p.m.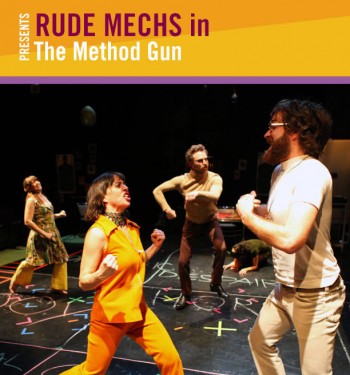 The Colony Theatre
1040 Lincoln Road
Miami Beach
2 Nights ONLY!
February 8 & 9
Don't Miss the S. Florida Debut of Austin's Raucous Theater Collective – The Rude Mechs!
1 of 3 companies in the country "making theatre that matters" says The New York Times
Miami Dade College's MDC Live Arts presents the Rude Mechs in a wild and inventive look at the cult of acting in The Method Gun, a play about the ecstasy and excesses of performing. Daring and celebratory in roughly equal parts, it's an irreverent cocktail of big ideas, cheap laughs, and dizzying spectacle. February 8th and 9th at the Colony Theatre. Information and tickets at www.mdclivearts.org and 305-237-3010.