Yvonne Brown with the Gary Thomas Trio Live Jazz
Sunday, 01/09/2013, 06:30 pm – 09:30 pm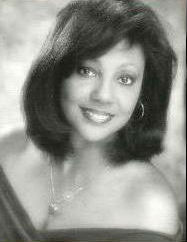 Miami Tower Sky Lounge
100 SE 2nd St,
Miami, Florida 33131
Webpage Link
FREE Admission – Open to the public
Yvonne Brown and the gary Thomas Trio will be performing live at the beautiful Miami Tower SDky Lounge
As a long time resident of south Florida, Yvonne Brown has performed extensively through out the United States, Canada, and the Caribbean Islands. Born in Atlanta, Ga, and brought up in Montclair New Jersey, this versatile song stylist sings both popular music and jazz. "I enjoy all music….when I'm not singing I'm listening".
At an early age, Ms. Brown started out performing in some of the most celebrated, upscale restaurants and hotels in the country. In 1992, along with talented musician and local magazine editor Jon Frangipane, Ms. Brown recreated the songs of "Billy Holiday" from 1930-1935 during the height of Billy's career. It was a two night sold out event at the Riverside Hotel in Fort Lauderdale, Fl. She has worked with and rubbed elbows with some of the best in the industry……..Ray Charles, The Temps, Dionne Warrick, Stevie Wonder, Diana Ross, Phyllis Hyman, Duke Ellington, Sara "Sassy" Vaughn, and Bill Cosby…..just to name a few.
Today Ms. Brown and the Gary Thomas Trio can be found performing in many local venues in South Florida. Check your local listings. She can be viewed as well on YOUTUBE and Scattershottheater.com performing "So they may live", a song written and composed by Jon Frangipane. It is their non-profit contribution to help feed needy children all over the world.
Gary Thomas has been performing and recording professionally as a bassist for the past 10 years. After spending his early years as a musician in north Florida, Gary moved to Miami in 2007 in order to study music at the University of Miami. He has recently completed both a Bachelor's Degree and a Master's Degree from the University and continues to work professionally as a musician in and around south Florida. Gary has studied under the direction of Chuck Bergeron, Gary Lindsay, Terence Blanchard, Dave Holland, and many more while in school. It was in Miami that Gary first began composing original music and performing as a group leader with several of his own ensembles. In recent years, Gary has been recognized as a composer in Downbeat Magazine, and has also participated in Betty Carter's Jazz Ahead, at the Kennedy Center in Washington D.C. While living in Miami, Gary has performed alongside artists such as Shelly Berg, Kevin Mahogany, Ira Sullivan, and John Fedchock. As a group leader, Gary has performed at venues including the Miami Tower, the Intercontinental Hotel, and the Stage, among others. Gary's compositions and arrangements combine the elements of swing, contemporary jazz, and popular music to form a truly unique, yet familiar product for the listener.