"Experience Sacred Yorùbá Bà tá Dance and Drum with Prince Aderele!"
Sunday, 10/21/2012, 06:00 pm – 08:00 pm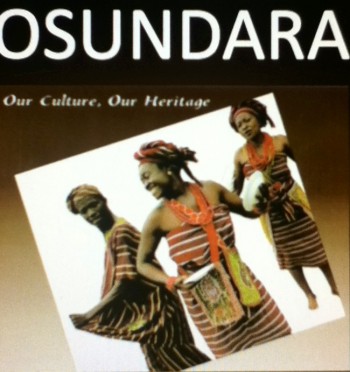 Serenity Room
221 W Hallandale Beach Blvd Hallandale FL, 33009,
221 W Hallandale Beach Blvd Hallandale FL, 33009, Florida Hallandale
Facebook Link
Yorùbá Bà tá Lands in Miami Florida
"Experience Sacred Yorùbá Bà tá Dance and Drum with Prince Aderele!"
Come explore Sacred Yorùbá Bà tá as we take a rhythmic journey to Nigeria West Africa.
Community Builders HDC, Serenity Room and OsunDara Yoruba Dance Theater presents . . .
"Sacred Yoruba Bata Dance and Drumming Workshop Series"
Featuring:
Prince Emmanuel Aderele (Int'l Artist in Residence at the Osun's Village and African Caribbean Cultural Arts Corridor)
Schedule:
Introduction to the Sacred Yoruba Bata Dance and Drum
Song:
Dance & Drumming:
Language
Dress Code: Wear comfortable workout attire, bare feet, black leotard or biker's shorts, tank top or fitted T-Shirt, African Wrapper, Small Notebook, Hair must be neatly pulled away from the face.
Fee: $10.00
Date: 10/21/2012
Location: Serenity Room
Address: 221 W Hallandale Beach Blvd
Hallandale FL, 33009
SERENITY ROOM is located on South side of Hallandale Beach Blvd., Two Blocks West of Dixie Highway (Next to Calvary Chapel) at 221 West Hallandale Beach Blvd. 2nd floor Suite # 4.
Time: 6:00pm – 7:30pm
OsunDara Yoruba Dance Theater is committed to the preservation of Yoruba Sacred Traditional Folklore. Our mission is to connect diverse communities that are culturally unique, yet similar in heritage, by stimulating an interest in the exciting traditions of Yoruba culture through dance, music and the arts; creating the opportunity for children and adults to increase their knowledge and awareness of West African customs and ethnic groups.
For more information Contact:
Osun's Vilage:
https://www.facebook.com/osuns.village.miami
Serenity Room:
https://www.facebook.com/serenity.room
Osundara Yoruba Dance Theater
Dedicated to the preservation of Yoruba customs and tradition.
Osundaradance@gmail.com
https://twitter.com/OsunDaraDance
https://www.facebook.com/OsunDaraYorubaDanceTheater
http://www.facebook.com/osundara.osundara
http://osundaradance.tumblr.com/
ADUPE (THANK YOU)