Little Warrior Challenge Kids Fitness Fundraiser
August 11, 2012, 10am-5pm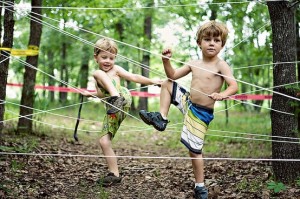 Kendale Lakes Park
7850 SW 142 Avenue
Miami, FL 33183
www.LittleWarriorProject.org
There is no charge to come out and support a great cause! Participation is open to the public and will consist of a tax deductible donation
$ 20 "Last Man Standing" (Adult)
$ 10 "Little Warrior Challenge"
Children 5 and under are free
The "Little Warrior Challenge" Kids Fitness Fundraiser will be a fun for the entire family, a great alternative to your typical weekend! The Challenge will be broken down into age groups, Kids (5-8), Pre-Teens (9-12), Teens (13-17) and Children (5 and under).
Upon completion of the Little Warrior Challenge, the top male and female adults will compete for the title of "Last Man Standing!" and be pushed to their physical limits in a "boot camp" style workout, hosted by former Navy Seals, SWCC and other Special Forces Operators.
The winner of each age group will receive a free haircut voucher from the Official Miami Marlins Barber courtesy of "Headz Up" Barber Shop. Raffles items will also be available.
On event day, the Little Warrior Project will be collecting "Care Package" items for troops that are currently deployed. Please feel free to include a letter addressed to the soldier from you and your family.
All proceeds from the event will be used by the Little Warrior Project to create and fund new sports and fitness programs four our military children. Little Warrior Project services are offered at no cost to the Little Warrior and their family. These silent heros need your help to support the mission.
*50% Off for Military, Veterans, Public Service Professionals and their family*