The Florida East Coast Railway For More Than 110 Years America's Speedway To Sunshine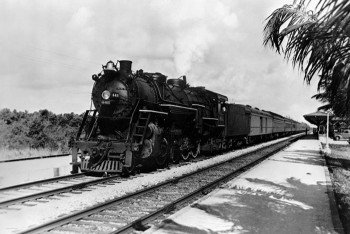 Thursday, November 10, 2011 at 7:00 pm
Deering Estate at Cutler
16701 SW 72 Avenue
Miami, FL 33157
More Info
Presenter: Seth Bramson
Visitor Center Auditorium
Free & Open to the public.
Seth Bramson has lived in the Miami area since 1946 and is nationally known as the foremost authority on the history of transportation to, from, and within Florida. He is Company Historian of the Florida East Coast Railway and the author of Speedway to Sunshine: the Story of the Florida East Coast Railway, as well as other books all relating to South Florida and Florida transportation history.
Seth Bramson is Adjunct Professor of History and Historian in Residence at Barry University and Adjunct Professor of History at Florida International University where he teaches all of the University's South Florida and Florida history courses. In addition, he is Historian in Residence at FIU's Osher Lifelong Learning Institute
In partnership with the Archaeological Society of Southern Florida, the Deering Estate at Cutler presents a free lecture on the 2nd Thursday of each month in the Visitor Center Auditorium. The lectures are free and open to the public.