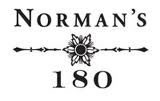 Wine Class with Master Sommelier Andrew McNamara: Cabernet & Chardonnay
5/25/11, 7:00-9:00 pm
Norman's 180
180 Aragon
Coral Gables, FL 33134
https://dinemag.smartevents.com
Join Dine Magazine for a wine class with Master Sommelier, Andrew McNamara. The topic for this class is "Chardonnay and Cabernet." During the class, you will taste 3 Chardonnays and 3 Cabernet Sauvignons from around the world – talk about what makes the grape itself so fantastic, and how the regions have molded the grape into the style that shows in the bottle.
Andrew McNamara is one of 170 Master Sommeliers in the world, and one of only 12 that was awarded the Krug Cup (passing the Master Sommelier test on the first try and with the highest score). He also sits on the board of Directors Guild of Sommeliers.
Cost is $34 and includes food, wine and instruction.