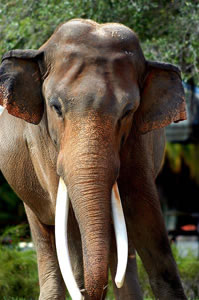 Elephant Awareness Week at Zoo Miami
Jun 8 – 14, 2011, Varies – please check website
Zoo Miami
12400 SW 152 Street
Miami, FL 33177
www.zoomiami.org
Elephant Awareness Week at Zoo Miami will kick off on our Asian elephant Dalip's 45th birthday June 8! Dalip has resided at Zoo Miami since 1967. He was born at the Trivandrum Zoo in Kerela, India, in 1966 and moved to Crandon Park Zoo on Key Biscayne in 1967. Dalip is one of the longest residents of Zoo Miami and one of the oldest Asian bulls in North America. Enjoy activities such as watching the elephants eat treats, behind-the-scenes look, an elephant art gallery where you can purchase the artwork, watermelon-eating contest, a scavenger hunt, keeper talks, and much more. All activities are included in the zoo's admission price. For details visit www.zoomiami.org.