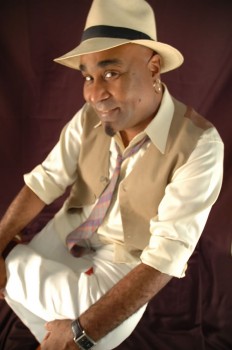 KCC Productions and the Van Dyke Cafe present the great Cuban singer Luis Bofill
Saturday April 16 at 9 PM.
Van Dyke
846 Lincoln Road
South Beach
For more information, call 305-534-3600 or visit thevandykecafe.com.
After recording his first single in 1990 under the EGREEM (Cuba) label, Luis Bofill traveled to Europe, where he made his home. As the lead vocalist for various salsa, Latin jazz and Cuban groups such Salsamania, Color Latino and Nueva Vision, he toured Europe performing in internationally-renowned clubs and festivals such as "Folkest" in Italy, the "Jazzmeile Fest" in Berlin and clubs like "Quasimodo", "Franzclub" and "Floz" en Berlin and the "Fabrik" in Hamburg. In 1994, he came to Miami, where he began to work as the lead singer for the group "Cafe Nostagia" in the internationally popular Calle 8 club of the same name. With that musical ensemble he recorded two CD"s "Cafe Nostalgia LIVE!" and "Te dí la vida entera", the latter making it to the top of the charts in Paris. In 2000 he led a traditional Cuban music band named "Buenaventura" and in 2001 led his own band. The Miami New Times magazine named him "Best Musical Rejuvenation 2001" considering his sound to be one of "the hottest grooves around"
Luis Bofill has shared the stage with stars like Ruben Blades, Mark Anthony, Luis Enrique, Bono, Al Dimeola, Olga Guillot, Paquito D' Rivera and many others. In August 2005 he came out with new production called "Costumbres" on the SONY BMG U.S. Latin label. All the compositions on the CD are by the famous Mexican composer Juan Gabriel. The producers were Omar Hernandez and Ricardo Eddy Martinez. He is working on his new production with the producers Descemer Bueno and Roberto Carcasses with guests like Kelvis Ochoa and Alkebulan.