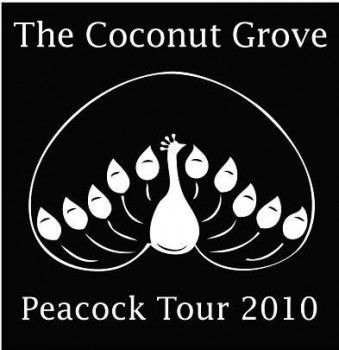 Wednesday March 16th, 6:00pm
Paragon Theater in Cocowalk
Coconut Grove
Ladies and Gentlemen,
Get your paddles ready for the event of the year. The Coconut Grove Peacock Tour Auction at Paragon.
This fun and exciting evening, is Wednesday March 16th, 2011 at the beautiful new Paragon Theater in Cocowalk in the heart of the Grove.
The evening starts off at 6:00pm with a cocktail party at the Backlot Lounge to kick off the evening. Then the auction starts and will continue till each peacock has a new home.
Former Chief Meteorologist Bob Soper from CBS4 will be the auctioneer for the evening where proceeds will benefit charities such as Shake-A-Leg, The Miami Heat Foundation, Casa Valentina, Coconut Grove Woman's Club, Boys and Girls Club of Miami as well as many more great non-profit organizations. Bob was the auctioneer for the Gables Flamingos and has led charity auctions all across South Florida and has raised millions of dollars for charity. Now he comes to lead our auction to benefit our Coconut Grove community.
Tickets are available at the Paragon Theatre Box office or online at www.paragontheaters.com.
But don't wait too long. Tickets are limited and seating locations are on a first come, first reserved basis.