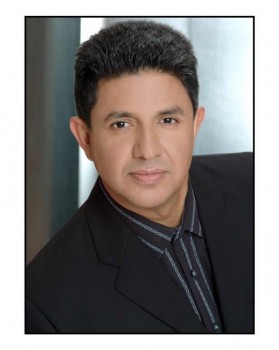 KCC Productions and the Van Dyke Cafe present Silvano Monasterios and the Fourth World Ensemble, Friday, February 18, at 9 PM. The Van Dyke is located at 846 Lincoln Road, South Beach. For more information, call 305-534-3600 or visit thevandykecafe.com.
Voted "Best Jazz Musician in Miami (2009)" by the Miami New Times, pianist-composer Silvano Monasterios hails from Caracas, Venezuela. After obtaining an "Outstanding Soloist Award" at the University of Colorado in 1991, Silvano received a music scholarship from the University of Miami, from which he earned a Bachelor of Music in 1995.
Silvano has performed with a number of important artists including Ira Sullivan, Terumasa Hino & the World Jazz All-Stars, Othello Molineaux, Dave Liebman, Melton Mustafa, Marc Johnson, Donald Byrd, Alan Harris, Paquito D'Rivera, Arturo Sandoval, Nathen Page, Randy Brecker, Sammy Figueroa, Dee Dee Bridgewater, Paul Wertico, Mark Egan, Shakira, David Lee Roth, and Nestor Torres.
In 1998, Silvano was voted "New Artist of the Year" at the Hennessy Cognac Jazz Search in New York City. 1998 also marked the release of his first CD, Roads Not Taken, which received outstanding reviews in the U.S. and Latin America.
He earned his Master's Degree in Jazz Piano and Pedagogy in 2004 from The University of Miami. DownBeat Magazine honored Silvano as the winner of its "Best Jazz Instrumental Soloist Award" in the 28th Annual (2005) Student Music Awards. In 2006, his new recording, Fostered, was released. Fostered features all original compositions, including "Avila", mentioned above.
In 2007, Dogleg Records, a new independent company, released a recording of a live concert by the Wertico/Egan/Monasterios Trio entitled "Jazz Impressions". Silvano composed, performed & co-produced two songs, including the title track, of the 2008 GRAMMY-nominated album, "The Magician", by Sammy Figueroa & His Latin Jazz Explosion. This wonderful CD has been nominated as "Best Latin Jazz Album of the Year".
The 4th World Ensemble, emerging in 2007 from Monasterios' desire to experiment with the fusion of Latin Rhythms, World Music and Pure Jazz, features Monasterios on piano, accompanied by percussion, drums, bass and saxophone. The ensemble performs all original music composed and arranged by Silvano, and this year will release a new CD, "Unconditional."