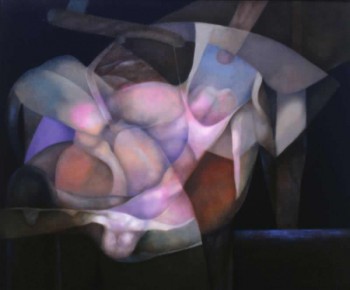 LoweDown Happy Hour
Thursday, February 3, 7 – 9pm
1301 Stanford Drive
Coral Gables, FL 33146
Celebration of Cuban Art!
Join us at the first LoweDown of 2011, as we celebrate the exhibition of Rafael Soriano: Other Worlds Within, A Sixty Year Retrospective.
Guests can enjoy a guided tour of the exhibition, presented by Rafael Soriano's daughter, Hortensia, and Cultural Consultant, Ileana Fuentes.
Register for a raffle of the exhibition catalog and sample tasty Cuban treats along with cocktails generously provided by Bacardi and PAMA Spirits. Other beverages courtesy of Vitamin Water Zero and Honest Tea.
$10 Admission; Free for Lowe Members
Image Caption: Quimérica luz (Chimerical Light), 1992, oil on canvas, 50 x 60″, Collection of John Amat and Fernando Martinez