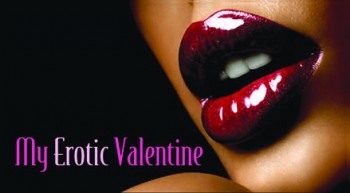 My Erotic Valentine
February 12, 2011, 7 – 11pm
Gallery 101's New Location
Gallery 101
3350 NE 33rd St, (Galt Ocean Shops)
Fort Lauderdale, FL 33308
"My Erotic Valentine"
Come out and enjoy a tasteful evening of sensual works of art with a little erotic flair.
$10 entry fee (portion of proceeds will
benefit Local HIV/Aids charities)
Great Food, including Chocolate Fountains, Refreshments, Giveaways, Raffles & Fun.
We will also feature LIVE Erotic artwork.
CALL TO ARTISTS:
Intake for this event on Feb. 5th.
$25 fee for the 1st piece and $10 per additional piece, maximum of 6 pieces.
PRIZES:
Over 1,000.00 in cash and prizes.
1st Place Prize: Solo exhibit at Gallery 101
(a $750 value, wine, food & entertainment included)
2nd Place Prize: $100 cash
3rd Place Prize: $50 cash
For additional info, contact Adam at 954-882-1861 or awhite@thegallery101.net
Please mention that you heard about the event on the Soul of Miami web site.