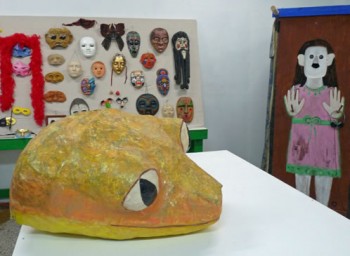 World and Eye Exhibit
January 29th, 7:30-10:30 p.m
World and Eye Arts Center
109 NW 5th St.
Fort Lauderdale, FL. 33301
www.worldandeye.com
Come see the sculpture of Jean Minuchin artist and director of World and Eye Arts Center and artist/educator Randy Hendler. This show is up for the last time during the FAT Village Art Walk in Fort Lauderdale on January 29th.Enjoy this up and coming arts district in the heart of Fort Lauderdale. Also at the gallery is an extensive show of children's art work called "Children and Identity"- extraordinary works by young people.