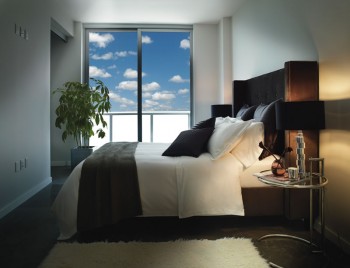 Dwell Deux Offers Signature Interior Design Packages to the Residents of Boulan South Beach, the Newest Condominium in the Heart of South Beach
Boulan South Beach, a new luxury real estate property located at the epicenter of several travel, shopping and fine dining destinations, topples neighboring developments with the addition of turnkey interior design packages from Dwell Deux. Led by Miami based furniture designers Ashley Townsend and Krista Patrick, Dwell Deux's subsidiary, DDIY (don't do it yourself), creates fully articulated residences for new buyers' ease and convenience, that offer modern high design furnishings at affordable prices.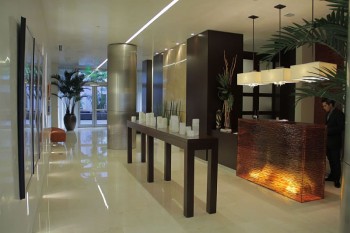 As the company flourishes through client projects in South Florida, the Caribbean, and the Middle East, the staff has expanded to include Selim Raad, President and Director of Operations and Dan Fickett, Creative Director. Together, they have created a revolutionary company that helps buyers transition into their new homes by providing custom interior and product designs, a new home furnishings catalog, and a revolving list of features and options from furniture basics to ready to live-in condo units.
Discerning residents at Boulan South Beach will have the option of choosing from three distinct package styles: Curve, radiating a bright modernist feel; Weave, featuring soft contemporary styling; and Svelte, evoking an Italian design aesthetic. All three Basic Furniture Packages can be finessed with DDIY's Finishing Touches and Finale Collections, to include everything from fine linens and art to electronics, allowing residents to easily move into their already-designed lives. One bedroom furniture packages start at $12,900.
For additional information regarding these packages, please visit www.dwelldeux.com, www.ddiymiami.com, or phone 866-734-7774.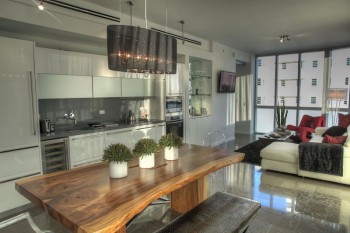 International Design Company, Interiors by Steven G Provides Class and Style to South Beach's Newest Condominium, Boulan South Beach
Miami, FL (December 20, 2010) – Luxury interior designer with over 36 years of top industry experience, Interiors by Steven G has been commissioned by Boulan South Beach to design the lobby, three varying model packages, a Zen meditation garden / courtyard and collaborate on the design of the building's roof-top pool deck area. Interiors by Steven G has provided design packages for several famed properties through the South Florida region, and is currently working on the largest LEED Certified project in the United States with their LEED Accredited licensed interior designers.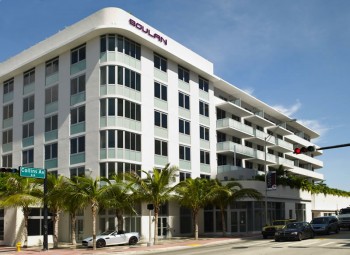 Interiors by Steven G has also worked in such places as; Saudi Arabia, Dubai, Bahrain Honduras, the Bahamas, Trinidad and Tobago, the British Virgin Islands and Costa Rica. Recently the design company has completed projects in Manhattan, Oyster Bay Cove, Hamptons, Mahwah, NJ, North Carolina, Des Moines, Iowa (mentioning a few) and throughout the state of Florida. Their in-house staff of Licensed Interior Designers, Designer Architects, Technical Designers and Design Renderers assists buyers through a step-by-step process, and provides a view of the finished product prior to installation to ensure ultimate customer satisfaction. In addition, the company staffs a librarian who maintains over 1,500 catalogs from various venders allowing the design team an extraordinary selection of choice.
At Boulan South Beach, Interiors by Steven G has created three model unit packages, each designed in a soft, contemporary style with different color palettes certain to appeal to any sophisticated and refined buyer. The Lobby design boasts elegance and sophistication with fabulous, colorful art work throughout complying with the art deco, urban lifestyle of South Beach. Control and supervision by their Interior Designers and On Site Project Managers are visible in every step of the design process thus allowing Interiors by Steven G Inc. to be a major force in the industry, and setting them apart from their competition.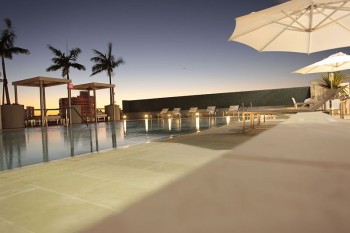 About Boulan South Beach Boulan South Beach brings to life the combination of contemporary living captured within art deco architecture, redefining an urban lifestyle on a beach setting. Boulan South Beach is ideally located between the W South Beach and The Setai South Beach, an area surrounded by a superior and elegant lifestyle that offers world-class shopping, art fashion, culture, nightlife and dining along one of the premiere beaches of the world. The building's 52-residences boast completely finished interiors with ocean or city views – designed to entice, seduce and create a personal sanctuary with design packages from renowned design firm, Interiors by Steven G. Residents and visitors alike will experience its eclectic style and abundant amenities including 24-hour valet, concierge reception, boutique lobby and common areas, a meditation garden and courtyard, fitness center, landscaped roof-top oasis with pool, Jacuzzi and cabana beds, private beach services with shopping and dining in Parc Place Shops located in the lower level. Boulan South Beach offers one and two bedroom units, as well as penthouses featuring both a balcony and roof-top terrace to satisfy even the savviest outdoor entertainer. Slated to open in January 2011, Boulan South Beach is destined to be South Florida's ultimate residence. For more information on Boulan South Beach, please visit www.Boulansouthbeach.com or call the sales center at 305.538.7661