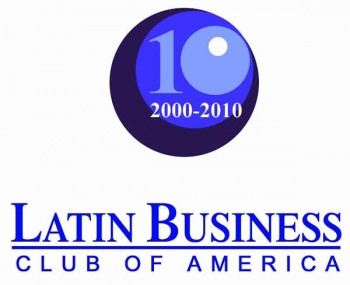 Norman's 180
Tuesday, January 25, 6:00 pm to 8:00 pm
180 Aragon Ave.
Coral Gables, FL 33134
www.latinbiz.net
Free Admission
Complimentary Drink Appetizers
Prize Raffles
Cash Raffle
In 2010, we gave away over $20,000 in cash and prizes at our networking events
Latinbiz's next event will be hosted at Norman's 180 in Coral Gables, owned by Chef Norman Van Aken, who the Sun Sentinel has praised as "South Florida's most famous chef. Perhaps the state's. He's credited with creating the term 'fusion cooking' for the way he so easily fuses the flavors of the American South, the Caribbean and Latin America."
Additionally, Honorable Don Slesnick, Mayor of the City of Coral Gables will be attending the early part of our event.
We are also proud to welcome our friends from Doral and Airport West Chamber of Commerce, The Florida State Hispanic Chamber, Peruvian American Chamber of Commerce of Florida, American Nicaraguan Chamber of Commerce, and Panamanian American Chamber of Commerce. So, please come join us as we start the new year and Latin Business Club of America's 11th year in business.