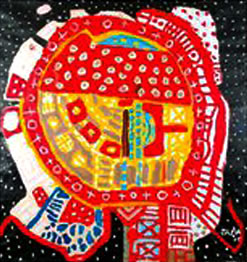 Will You Still Love Me Tomorrow?
Thursday, Dec 30, 7-10pm
Gallery 101
501 N. Andrews Ave.
Fort Lauderdale, FL 33301
www.thegallery101.net
954-882-1861
Please Join Gallery 101 on Thursday, Dec. 30, 2010 as we showcase the great talents of five amazing artists.
JAMA (Jose Andres Matos)
Francis Acea
Fernando Garcia
R. Louisell
Alex Yanes
JAMA-JAMA (José Andrés Matos) was born on August 26,1974 in Guines, Province of Havana, Cuba. He started painting at an early age and has not stopped living for his art ever since. He left Cuba in 2002 for Costa Rica and presently resides in Miami, Florida with his wife and daughter.
ALEX YANES was born in Miami, July 20th 1977. His art is characterized by romanticism, sublime color, content and the deliberate precision of form and line. It is the duality between the conceptual and the graphical that makes his art both inspiring and accessible. Yanes' art serves as a metaphor for the conflict between reason and imagination and the divided nature of the human spirit.
Come out and enjoy…. Refreshments served.
Gallery 101 is located just 5 blocks north of Broward Blvd. on Andrews Avenue
Thank you for using Soul Of Miami!