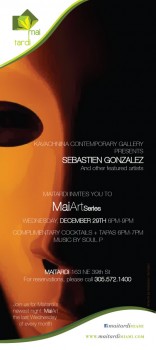 A Night of Music, Art, and Tapas: MaiArt: December 29th
163 NE 39th Street
Miami, FL, 33137
Celebrate a night of art, music and tapas with us on December 29th at Maitardi with Sebastien Gonzalez and other featured artist. Music by Soul P and complimentary cocktails & tapas from 6-7pm!
Thank you for using Soul Of Miami!